"If I was voting based on friendship, it'd be easy..."

"I came into this ceremony dead-set on voting for Casey..."

"...his was just way better than Heather's in a lot of ways."

"I respect your gameplay infinitely more..."

"...this was the hardest vote for me to cast in my experience of online games."

"...I am going to keep my promise. My vote is for Casey."

"...Of course, my vote's for Heather."
It's been 148 days
since landing ashore on the boundary of the ancient Aztec realm. Tonight, we are in Oaxaca cave, qn the heart of Reino de Quetzalcoatl. Just as hundreds of years ago, we are about to undergo the immortality ceremony as practiced by the fallen Mesoamerican elites before us. Out of the eighteen that started, sixteen have been sacrificed along the way in order to achieve immortality for one. During the perilous journey, nine transcended to become Aztec Guardians:
Maya, Guardian of Temperance

Daniel, Guardian of Fidelity

Josh, Guardian of Compassion

Kristy, Guardian of Truth

Brad, Guardian of Justice

Nomi, Guardian of Courage

Robert, Guardian of Wisdom

Austin, Guardian of Peace

Ashley, Guardian of Sacrifice
The winner of
TRIBES: Fall of the Aztecs
has learned the majority of these nine essential societal virtues. Tonight, either Casey Bellew or Heather Kryszak will obtain immortality in the deep jungles of Central America. All nine Guardians have cast their votes. Five votes are needed to win.
First vote...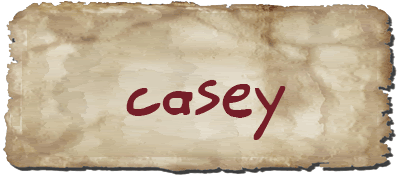 Second vote...
Casey with an early lead.
Third vote...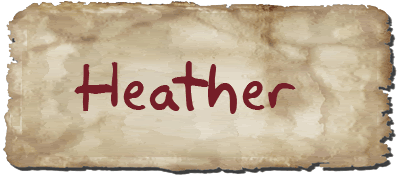 Heather on board!
Fourth vote...
Tied-up at two each.
Next vote...
Heather now leading the vote.
Next vote...
Heather with four votes to Casey's two. Heather only needs one more to win.
Seventh vote...
...Casey now with three. Two votes remain.
Eighth vote...
...Casey. In Games_LJ classic tradition, we're tied-up going into the last vote.
Four each, Casey and Heather.
Ninth and final vote...
...by a vote of 5-4...
...the winner of
TRIBES: Fall of the Aztecs
...



CONGRATULATIONS HEATHER KRYSZAK
AZTEC IMMORTAL OF TRIBES


To the cast:
Wow, it's been a long one. Over 40% of a year was spent planning, producing and playing this game, and I believe it all paid off. I can't thank you all enough for putting your hearts into it, especially since this was the guinea pig season of TRIBES. Learned a lot, had a great time, and I hope you all did as well. Congrats again to Heather, all of the Aztec contestants, and to the devoted viewers and supporters of Games_LJ!
What's next for GLJ? Pay attention to the community over the next 24 hours, some big news is sure to be on its way... :)
- CHECK BACK THROUGHOUT THE WEEK FOR TRIBES CONFESSIONALS -
Current Mood: accomplished
Current Music: The Beatles - Gnik Nus